Commercial
For any and all of your commercial surveying needs, you can rely on us to deliver accurate results, on time and within budget. We have many years of combined experience with commercial surveys throughout our service area, combined with localized expertise and a solid working knowledge of state and local regulations. Our team of experts holds to the highest standards of excellence and service with every client we serve.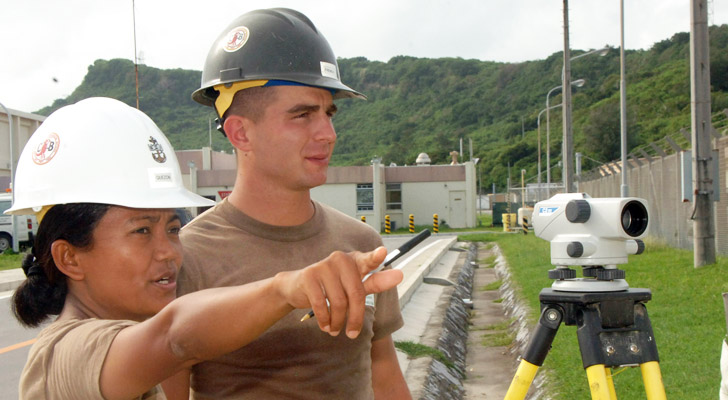 Construction Staking Before construction begins on any project, accurate construction staking is essential to prevent costly errors during the building process. Point to Point Land Surveyors, Inc. is highly experienced in providing reliable construction staking services to ensure that your building project proceeds according to plan.
Railroad Surveys
Railroad surveys are a necessary step in rail line development, both during the initial design and construction process and to aid in ongoing maintenance projects. With our many years of commercial surveying experience, Point to Point Land Surveyors, Inc. can perform effective and accurate surveys to assist with your railroad construction project.
WHY RAILROAD SURVEYS ARE NEEDED
The railroad survey is an essential step before any drawings can be made of potential railway routes. It is necessary to understand the geographic restrictions and the layout of the area when attempting to determine the best route. In an ideal world, the rail line would run in a perfectly straight line from start to finish, with no changes in slope and no turns; however, in the real world, there are geographic obstacles that nearly always make this impossible. A railroad survey provides critical information to help determine the most effective route for the rail line, as well as to identify any concerns with current lines under maintenance.
Underground Utility Location
A key component of any construction project is knowing where any/all underground utilities are located, in order to avoid disruption. Point to Point Land Surveying is pleased to offer this additional service in addition to our other types of surveys.
As land surveyors, we rely heavily on utility location, and because we need these services dependable and consistently accurate, a number of years ago we decided to bring it "in house" and perform these services ourselves. Since that time, we have had numerous clients and fellow land surveyors seeking our assistance with underground utility location. Our experience in this area give us a clear understanding of what clients need in terms of quality, dependability, and, most importantly, accuracy.
WHY UTILITY LOCATION SERVICES ARE NEEDED
Of course, utility companies participate in the state's "call before you dig" one-call system; however, it's important to know that the utility companies who respond to location requests will only locate and mark facilities they own—they will not mark utilities from another company, or those that are privately owned. There are many underground utilities beyond the meter, including electric, gas, and water services, and many industrial complexes, commercial properties, and even private properties may have privately owned underground utilities between the meters and other buildings on the property. This is why it's important to perform extensive underground utility location, especially on commercial projects or expansions to existing structures. By locating these facilities ,you can avoid design issues, large repair bills and personal injury.
Digital Terrain Modeling
Digital terrain modeling (DTM), also known as digital elevation modeling, is the practice of creating a digital representation of ground topography and terrain. Although maps depicting topographical information have been produced for hundreds of years, it is only recently that such elevation data has been collected in such a precise digital form as to allow the creation of digital models of the topography of the land. As needed, Point to Point Land Surveying can create a DTM to suit your needs.
WHY DTMs ARE USED
The digital terrain model can be used to model water flow or other movements (for example, to run simulated avalanches or landslides), or for land-use studies, transportation system planning, and geological applications. Other uses include the creation of physical raised-relief maps, flight simulator programs or other visualization and modeling applications. Digital terrain models are also incorporated into geographic information systems.